IPEVO TOTEM 120 Multimodal Collaboration Camera
IPEVO TOTEM 120
IPEVO TOTEM 120
Multimodal Collaboration Camera
Part Number: 5-904-B-08-00
IPEVO TOTEM 120 Multimodal Collaboration Camera | Overview
Award
Raise the bar for hybrid meetings.
Conference Camera + Demo Camera + Visualiser in One Device
IPEVO TOTEM 120 is a conference camera, a demo camera, and a visualiser in one, with a design optimised for conferencing at the eye level, online product demonstrations, and sharing of documents and other visual materials.
Conferencing at Eye Level
The height of the camera can be easily adjusted by simply pulling it upwards, to your eye level.
Document Mode
For document sharing, the camera can be aimed downward at a 90° angle.
Sharing Mode
It can also be aimed downward at a 45° angle, for product demonstrations, tutorials, and displaying whatever you need during your online collaboration.
When the AI Stage is activated, it automatically makes sure that everyone in front of the camera stays in the frame. This makes the communication more natural and immersive for the online participants.
AI-Enhanced Voice Technology
TOTEM 120 is equipped with IntelliGo's AI-Enhanced Voice technology. This noise filter utilises artificial intelligence, which was trained with over 500 million distinct data and is highly effective in maintaining the natural sound of the human voice while removing noise with high accuracy.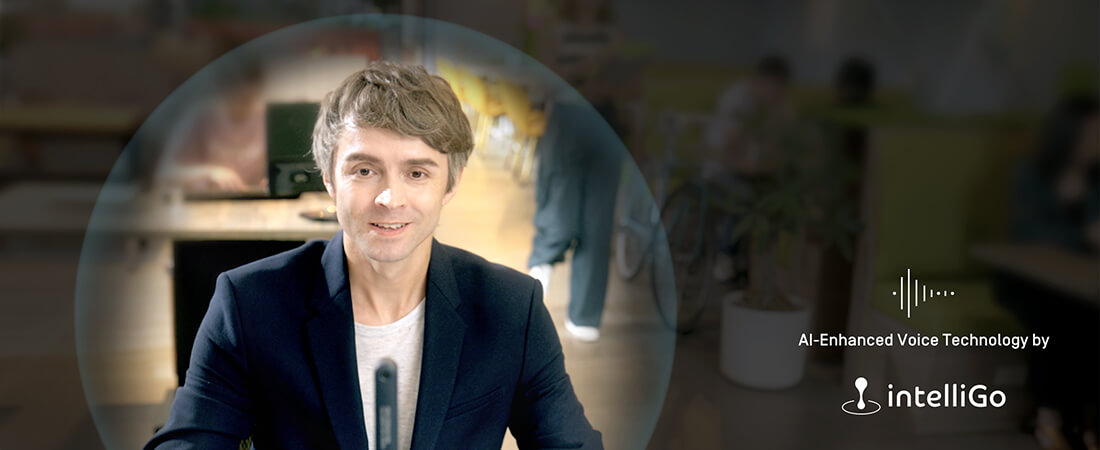 Dual-Lens Camera:
Switch Between the 120° & 80° View
Switch between the 120° ultra-wide lens and the 80° Autofocus lens to get the perfect view for your scenario. The ultra-wide lens is ideal for huddle room conferencing or presentations. The autofocus lens provides a practical alternative for document sharing and individual video calls.
4K

Video

8MP

Resolution

Sony

Image Sensor
Ultra-Wide Lens
120°
For Video Conferencing
Autofocus Lens
80°
For Document Sharing
and Products Demos
Efficient Video Conferencing
with Flexibility
IPEVO TOTEM 120 is designed for huddle rooms and meeting rooms not equipping with conferencing equipment. It delivers unmatched flexibility and collaboration freedom to business conferencing.
Capture Presentations
TOTEM's ultra-wide lens and versatile adjustable body allow for capturing both the whiteboard and the presenter, displaying the complete image for the online viewers.
Video Conferencing Anywhere
TOTEM 120 is highly portable, and its AI-enhanced voice technology allows you to turn any place into a professional conferencing space.
Works with Everything
Plug and play compatible with Zoom, Google Meet, Skype, Microsoft Teams, Webex, GoToMeeting, and more - on Windows, Mac, and Chromebooks.
*All trademarks, logos, and brands are the property of their respective owners and are used for identification purposes only.
IPEVO EyeStage™ Software

Perfect match for

TOTEM 120
IPEVO EyeStage™ delivers complete control of how your hybrid conference or online presentation is displayed, along with automatic camera control and video modes powered by AI.
Use face tracking for camera control, have the AI follow your movement, or put the spotlight on the meeting participants. EyeStage's AI can help even when sharing printed materials via your camera.
*Pressing the AI Stage button switches EyeStage™ to the Portrait AI Frame.